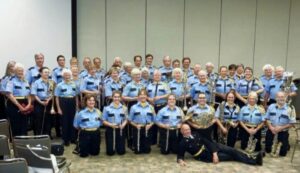 The Brattleboro American Legion Band has racked up numerous awards and accolades in our over 25 year history.
We placed 4th at our first competition at the Charlotte, NC American Legion Convention in 2002, 2nd at our competition in Salt Lake City, UT and 3rd place finish at the National convention band contest in Baltimore in August 2015.
Our membership continues to grow every year. Many of the band members have been with the band since its founding in 1990.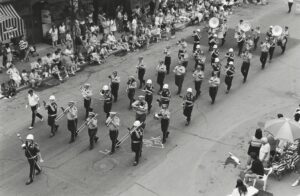 We have performed all over the state of Vermont, as well as in New Hampshire, Massachusetts, and New York.
For special occasions, we join with the Keene American Legion Band to form the Twin State American Legion Band. In 1999, we took first place in Troy, New York's Flag Day parade. We lead the Keene NH Bicentennial Parade, and we've performed together in many larger parades.